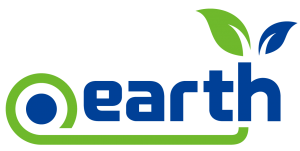 Legacy TLDs such as .com, .org and .net have certainly been around for a long time, and have formed the backbone of the Internet's namespace over decades.
In the last few years, however, the rise of new TLDs has made way for greater specificity, and in many cases, shorter and snappier domain names. We have had many .Earth users share why they chose to use this specialized domain – over legacy TLDs — to better enhance, express, and differentiate their overall brands.
Here are some direct quotes from happy .Earth domain users, which we have pulled from our popular Voices.Earth podcast series.
"Websites with .com and .net are so boring to me, and everybody is a .com. I am working towards Earth, nature and the environment and what better way to put nature and Earth together. .Earth is my main domain, and it is ideal for what I am doing today."

— Jewel Samsey
Founder of JuJusNature.Earth. 
"Having a .com domain name did not make sense, and we don't even own the .com name – nor do we want it. And, overall, the .Earth domain name really fits our overall brand."

— Lewis Horne
CEO of Uniti.Earth
"I felt that a .com name was 'old school,' and the .Earth domain is the best way to build a brand that had consistent labeling across all of our digital platforms."

– Dennis Dimick
Co-Founder of EyesOn.Earth
"When we found out that we could get Roaring.Earth as a domain name, we were very inspired.  The Earth is our domain overall, and it goes well beyond a .com domain name, and we are really excited about leveraging it."

– Jan Renner
Founder of Roaring.Earth
"I could have acquired the .com version of the website, but I felt that we absolutely had to have a .Earth domain. I researched the .Earth domain a full year and half before it came on the market, and decided to wait because we are bringing an earthy product to the people – it literally comes from the soil of our planet."

— Bear Saorin
Founder of BearMedicine.Earth
"I believe that taking small steps can make a big difference – that's why using a .Earth domain made so much sense to me. We also need to start looking beyond the .com domains, so we can identify those companies and organizations taking steps to help our environment."

— Sarah Lambert Freeman
Founder of HiveandHollow.Earth.
My company is called Waste-Free Earth, so the .Earth domain works with our brand, especially since 'wastefreeearth.com' would have been too long. I also love having .Earth emails which provides a nice reminder that that we are here for Mother Earth, and want to bring people together to help our planet."

— Marina McCoy
Founder of WasteFree.Earth.
Click here to listen to our full Voices.Earth podcast series. In addition, if your organization is looking to differentiate itself through the use of a .Earth domain, please click here.
Posted on